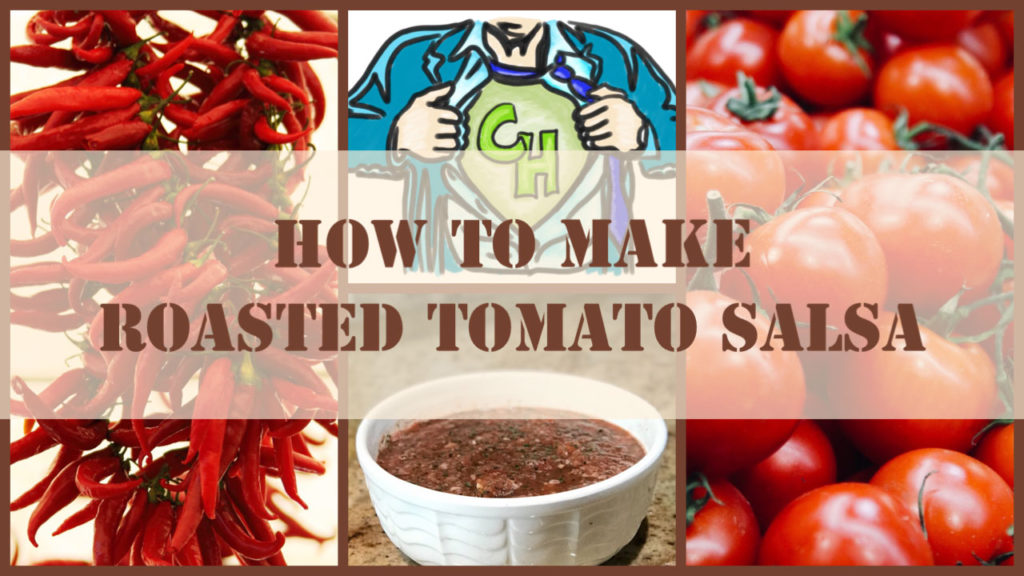 You can make this roasted tomato salsa in about a half hour! It's a great alternative to store bought salsa (or even ketchup) that may be filled with a bunch of ingredients you don't want to eat. This salsa is seriously delicious!
Salsa is great because you can serve it warm, serve it cold, dip chips in it, pour over meat, etc etc ETC!
Watch The Video!
Click here to check out my Youtube channel and be sure to subscribe!
Here's a Shopping List:
2 lbs roma tomatoes
1 bunch fresh cilantro
1 bunch green onions
1 head fresh garlic
Chile de Arbol (dried red peppers)
Salt
1 fresh lime
Cumin (optional)
Instructions
2 lbs roma tomatoes
Handful of cilantro (including the stems)
1 bunch of green onions
6 cloves garlic, peeled
3 dried red peppers (for medium spice, more or less if you want)
2 tsp salt
Juice of 1 lime
Pinch of cumin (optional)
Directions
Spray your griddle with a nonstick cooking spray; heat on stove top to medium-high.
Place the tomatoes, onions (just the white part), garlic, and peppers on the grill. Turn them often until they are very brown on each side (almost black to be honest), then remove from grill. The tomatoes should take the longest so be patient.
Cut off the green part of the onion. Place all the ingredients in a food processor or blender (do it in more than one batch if it doesn't fit all together), pulse a few times, then blend until smooth.
Makes 5 cups (refrigerate leftovers)
If you want to print out the recipe for your own use just click the green Print Friendly button: